Incense burners are used for releasing the sweet and aromatic fragrance into an enclosed interior space. Incenses are used as an aromatic substance that's conventionally used for centuries. There are tons of categories to choose from and you can use them for ceremonial purposes or yoga and meditation.
The primary attribute of backflow incense cones is that it flows in the opposite direction and creates smoke flowing downwards. They are pretty amazing to look at and highly effective in dispersing the fragrance through the room.
How Do Backflow Incense Cones Work?
Incense smoke is much denser compared to air and when you light a backflow incense cone, the smoke flows through the hollow tunnel and cools down while traversing the way. As it cools, it becomes denser and gets emitted from the bottom of the cone downwards. They proffer a host of health benefits and boost our mental well-being.
Burning incense cones helps in enhancing concentration while meditating or studying. Further, it gives well-rounded protection against bacterial and fungal infections. It offers relief from stress while relieving anxiety, insomnia, and depression.
You can create a soothing environment anytime anywhere by lighting these backflow incense cones. The steady aroma will help in creating a peaceful ambiance anywhere.Thus, it is widely used in domestic and commercial settings.
Incense cones are made from naturally sourced materials and this helps in releasing out the negative energy from the setting. The cleansing abilities of these cones find use inspiritual and religious purposes.
What Are The Best Backflow Incense Cones To Buy?
You must be familiar with the conventional incense sticks but backflow incense cones have an aura about themselves. They are made of a host of natural substances like myrrh,cinnamon, sandalwood, patchouli, and a lot of others. These incense cones are warmly accepted by the younger generation for the many benefits it gives. Ifyou are looking for some brilliant fumes of relaxation without digging a hole in your pocket, you can pick any one of the top-rated backflow incense cones listed below:
1. Green Tea Natural Scent 200 Pieces Backflow Incense Cones
Green tea is a much-hyped thing now, claiming to heal everything from cancer to low metabolism and everything in between. One of the best ways to make the most of its positive energy is to craft wholesome incense cones with it. And this is what you get from these natural green tea incense cones. These are not endowed with healing properties ad we present them to you, but because green tea is considered the natural elixir to all modern-day problems.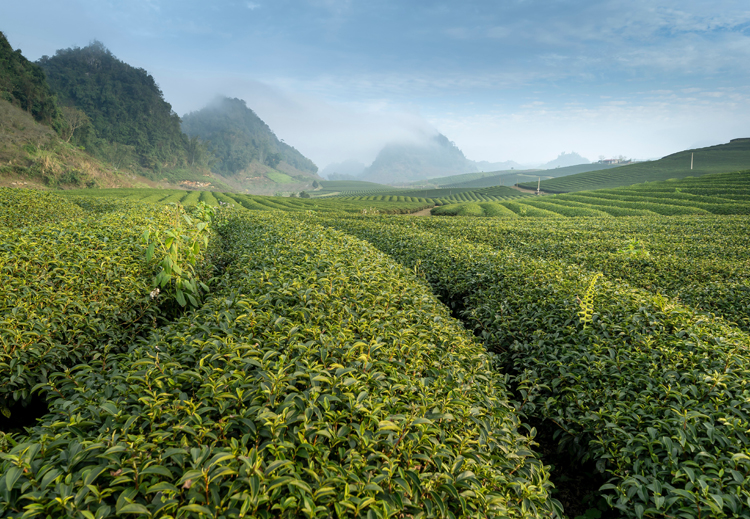 Green tea is in use all across Asia since 2737 BC and it gives off a mild smell of fresh cedar woods.The refreshingly dewy smell will keep you gripped in its delight. Plus, the aroma of green tea lasts for a very long time and keeps the natural freshness around the house. If you are looking for an incense cone that can remove diseases and alleviate migraines, chronic pain, and stress, this one is made for you.
The metaphysical benefits of these green tea incense cone are many and as a result, they are highly popular. You will notice your muscles relaxing slowly with the use of these incense burners. Gradually, you will feel the calmness deep within your soul. If you are suffering from insomnia, this will help.
Did you know that incense can help you in anger management? Green tea comes with soothing senses that affect the whole body and is not restricted to the heart or the brain. The thiamine content of the green tea incense gives a holistic relaxation. If you are thinking that your memory has become blurred due to aging, then you should spend some time under the influence of these green tea incense. It will unlock the blockers so that you can think positively and meditatively. It is also proven to activate the centers of the brain responsible for logical thinking and analytical reasoning.
2. Rose Natural Scent 200 Pieces Backflow Incense Cones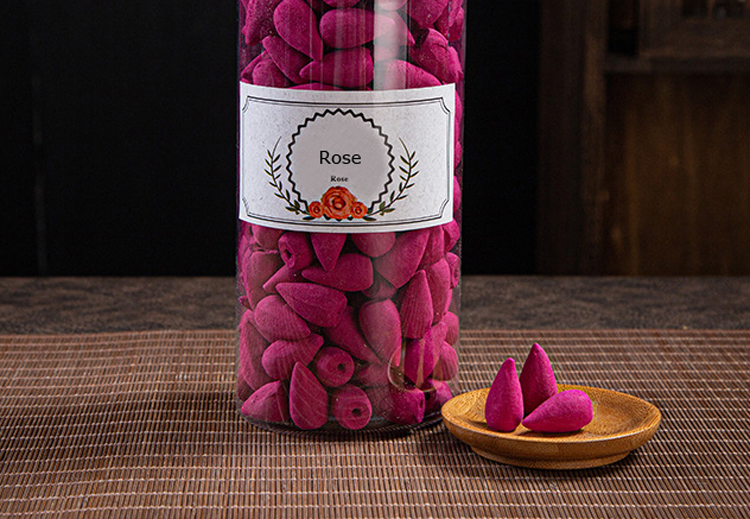 Researchers have shown that some fragrances can help in facilitating learning during sleep and better memory retention and the scent of rose is one such aroma. A worldwide symbol of beauty and passion, the rose has captivated countless artists, poets, and creative people since time immemorial. But the beauty of this flower is not restricted to its appearance. There are some important benefits that you can reap with these rose-scented backflow incense cones.
The fragrance of rose triggers a response from the human limbic system comprising the network of nerves and is strongly associated with our mood. This releases serotonin, a chemical produced naturally in our body, which helps in reducing blood pressure, balancing mood, and lowering depression. Serotonin is a mild and natural pain-reliever that suggests that the scents can help in reducing body pain and headaches. Burning floral scents like the rose are great for creating an ideal environment for working and other meditative activities.
On the flip side,inhalation of rose oils drastically reduces the generation and release of stress hormones like cortisol, which can have a highly destructive effect on the mind and the body. This again results in releasing out the build-up tension in muscles and release overall anxiety.
Insomnia or sleeplessness is directly linked with reduced productivity and lack of energy in daily activities. You should burn a rose incense cone as you try to sleep to get the natural impact of taking mild sedatives. They can slow down the body and the mind and train the mind to sleep better. It is also suitable for those people suffering from any pre-existing respiratory condition.
Did you know that the rose backflow incense cones can help with strengthening your romantic connection? Since rose has been associated with an intense love for centuries,it can help you and your partner to get in the right mood for lovemaking. It helps in enhancing the sex drive and improves the flow of blood to the sexual organs and results in better orgasms.
3. Agarwood 200 Pieces Backflow Incense Cones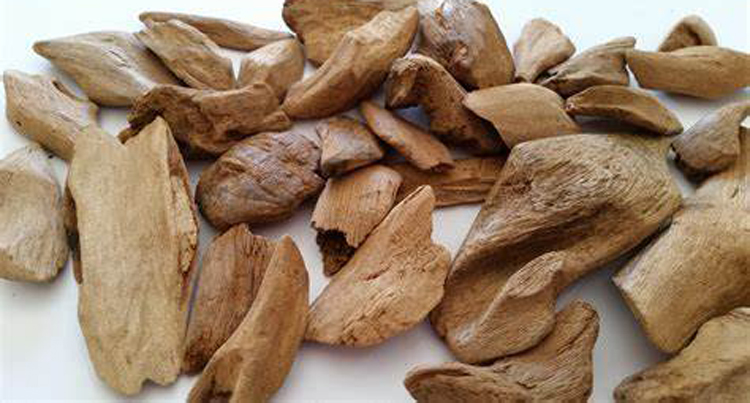 Agarwood is a mystical resin that helps in unlocking the subconscious while balancing the life force.It is highly psychoactive and aids those trying to achieve enlightenment,grounding, and clarity. In the Buddhist culture, agarwood is used to transmute ignorance. On either hand, the Tibetans used Agarwood for bringing the energy to calm the mind and the spirit. It is believed by the Sufis that Agarwood helps in opening the third eye owing to its esoteric properties.
When you meditate under the influence of Agarwood backflow incense cones, you will be overcome by the devotion for meditation. It facilitates communication with theever-transcendent and freshens up the mind and the body, and drives away negative energy. With regular practice, you will experience anxiety and stress to curb down slowly.
The benefits of Agarwood are practically endless. It enhances cerebral functioning, soothes the functioning of the nervous system, and reduces the negative impact of nervous diseases like OCD, neurosis, and others. It is a potent aphrodisiac of various essential oil and brings about a lot of positivity to the user. Agarwood is also useful in treating poor digestion, vomiting, and stomach ailments.
If you consider the fragrance of Agarwood, you will find much difference according to the age of the tree, the region it is coming from, and the process of oil distillation.Even when all these factors are identical, few batches can rarely have the same qualities. It can range from sweet and playful to fruity notes, woody smell with hints of crushed foliage exuding an intoxicating musk.
4. Sandalwood 200 Pieces Backflow Incense Cones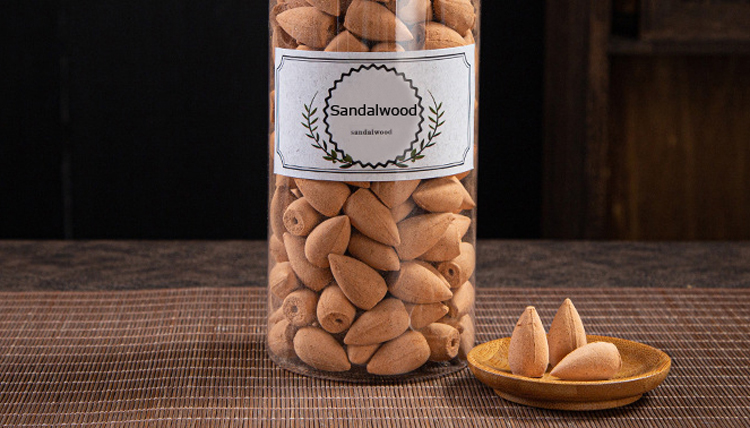 We are all aware of the spiritual benefits of sandalwood as it calms the mind and stimulated awareness while removing all kinds of negative energy. With the sandalwood backflow incense cones, you can easily get rid of stress and have a peaceful and uninterrupted sleep at night. Even though the cones burn for around 8 to 10 minutes, the beautiful aroma of sandalwood will linger on for hours proffering all the benefits to the people around.
Sandalwood has been prevalent for thousands of years and is used by people all over the globe who have embraced a holistic spiritual path. According to many monks and gurus,sandalwood bracelets can exude spiritual benefits to the person wearing them.One of the most remarkable aspects of sandalwood is that it can retain its aroma for several decades when you store sandalwood properly.
Burning sandalwood incense cones will produce a strong but very pleasant aroma. In Hindu scriptures usage of Sandalwood for incense is found very commonly. The tradition is used as a way to offer respect to the deities and cleanse the air of all negative energies. Other than Hindus, Buddhist monks also used sandalwood due to their belief that it transforms desires while promoting mindfulness.
The scent helps in lowering stress and anxiety and if you are feeling excessively tensed, then burning sandalwood incense can help you get rid of it. It is also great for people suffering from sleeping issues because the aroma of sandalwood works as an effective sedative. It has the power to calm a worked-up mind so that you can sleep peacefully through the night.
Another important benefit of sandalwood incense is that it helps in lowering systolic blood pressure particularly when you feel much stress. As a result, it also saves you from several cardiac issues like heart attack, stroke, hypertension, and many others. But perhaps the most surprising benefit of burning sandalwood incense is its power to heal wounds. It is capable of activating some specific olfactory receptors impacting various processes in the body like stimulating keratinocytes for making keratin that constitutes the outermost layer of the skin. As a result, wounds are healed faster with the regular use of sandalwood backflow incense cones.
5. Lavender 200 Pieces Backflow Incense Cones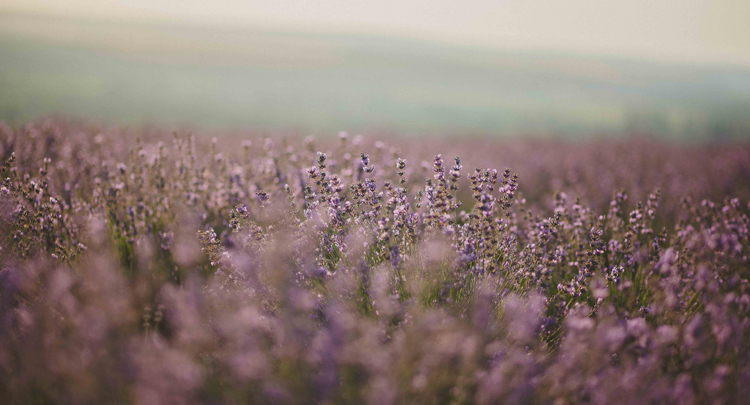 Who doesn't enjoy the subtle and invigorating scent of lavender? With the lavender backflow incense cones, you can attract positive energy within your interior space as they offer loads of benefits. The first thing that deserves mention about lavender is its pleasant scent which will not only awaken your senses but is also endowed with loads of antibacterial properties coming from the natural oils and herbs it is manufactured from. This implies that burning lavender is an incredible means of purifying the air while ruling out harmful pollutants that may trigger allergies.
Lavender relieves stress and tension from the body and brings about a relaxing impact on the body and mind. These incense cones are infused with lavender essential oils and other natural herbs as a result of which, you can feel the positive impact almost immediately as you breathe in the fragrance.
If you have been trying to meditate for long but losing concentration, then these incense cones may help you achieve this feat now. It enhances muscle relaxation so that you can seamlessly slip into the meditative vibes. You will be drifted into a relaxing mood while you meditate and pray. It will also enhance your visualization and you will feel the ultimate peace and relaxation.
Lavender incense is also known for its antiseptic, anti-inflammatory, and antibacterial properties.The incense aids in balancing and purifying the senses by balancing the emotions and cleaning out negative energy. When you are not having a good day, lavender incense cones can help you in improving your mood and temper.
With this, your sexual drive will also get a much-desired boost. Studies claim that lavender helps ininducing romanticism in women. Just burn it in your bedroom before you go off to bed and see the magic happen between you and your spouse. Many people consider lavender incense to have the best aroma and it doesn't cause any side effects. Overall, it's an effective and very unique product to try.
6. Asiatic Wormwood 200 Pieces Backflow Incense Cones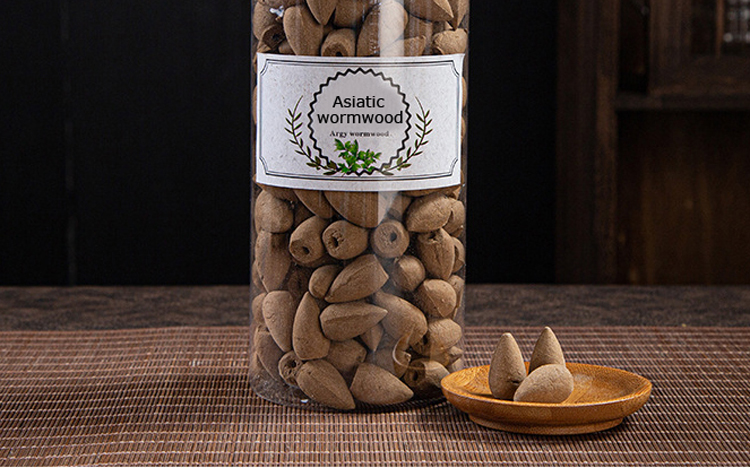 Asiatic wormwood is a celebrated herb noted for its remarkable aroma and lots of purported health benefits. Even though it is native to Europe, it is widely grown in Asia, Africa, United States, and South America. The velvety white and silvery-green stems bearing bright bulbous flowers are used in traditional medicinal practice for more than a century.
Wormwood is typically taken as a tea or in the form of essential oil. Fortunately, now it is available in the form of incense cones so that you can inhale the beneficial qualities of this medicinal herb with ease. The most notable compound present in Asiatic wormwood is thujone which is associated with bringing about the calmness in the central nervous system.
One of the most incredible benefits of burning Asiatic wormwood backflow incense cones is alleviating pain to a certain extent. Even though you cannot substitute it with pain relievers, yet using incense cones containing organic Asiatic wormwood can help in relieving mild pains and body aches. It is also useful in fighting parasitic infections and inflammations in the body. For those suffering from excessive oxidative stress, burning these incense cones regularly can help.
7. Osmanthus 200 Pieces Backflow Incense Cones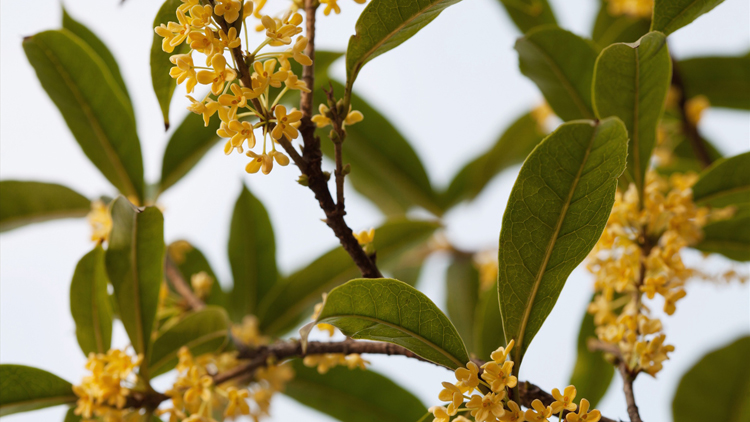 Osmanthus is a golden yellow flower found in Southern China and is known to have a mild buttery fragrance that rejuvenates the place with its scent. The high melanin content along with a high concentration of antioxidants can help in slowing down the aging process. It is loaded with useful antioxidants that have a positive impact on the mind and the body. When you light osmanthus backflow incense cones, your mind is awakened to those positive energies and you feel rejuvenated from within.
Another remarkable advantage of osmanthus is that inhaling its scent is associated with curbing down hunger pangs and the tendency of binge eating. Moreover, it's a natural detox and helps in the removal of toxic thoughts and negativities from the mind just as drinking osmanthus tea aids in ridding the kidney and liver from toxins.
Many pieces of studies reveal that the aroma of osmanthus helps in treating bloating, stomach aches,and menstrual cramps. If you burn a cone of osmanthus incense early in the morning, it will help in improving your immune system and curtail the level of oxidative stress. Adding this incense to your daily routine can be a wonderful way to relax. They not only smell delicious but can also help you achieve much-needed sleep at night.
This incense is also useful in reducing inflammation stemming from respiratory systems like asthmaand breathlessness. It is also endowed with neuroprotective activity that works against the aging process and will also help you achieve your weight loss goals with prolonged usage.
8. Jasmine 200 Pieces Backflow Incense Cones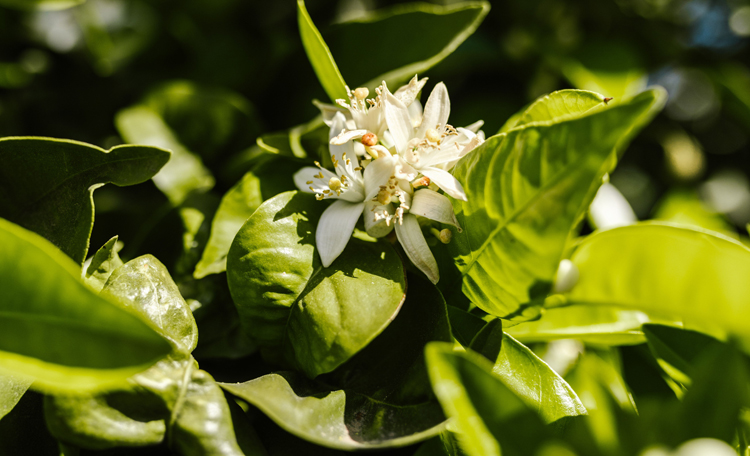 We all know that burning jasmine backflow incense cones will induce the room with a sweet-smelling scent that brings down stress and anxiety. But is it all that the benefits of jasmine incense are about? Besides improving sleep, jasmine incense can boost cognitive abilities so that you feel more relaxed and calm.
When you burn jasmine incense at home, the aphrodisiac qualities will enhance your sex drive. It assists in dissolving the emotional and psychological barriers and promotes feelings of intimacy. It works as an anti-depressant so that you feel more relaxed while trying to be intimate with your partner. It's worth mentioning that it will only work for those issued in the psyche rather than the ones related to the physiological issues.
If you are trying to focus on something like studying, reading, or working on any meaningful projects, then you could burn jasmine backflow incense cones to calm your mind and concentrate to the best of your abilities. It helps in silencing the stressors of the mind so that you enjoy being at peace with your surroundings.
It is also suitable for spiritual practices and offering services to the gods. You can also use it for meditation and yogic practices with utmost mindfulness. Other benefits of jasmine incense include improved saturation of oxygen in the blood, reduced blood pressure, and improved breathing rate. Most users have reported that jasmine incense helps in keeping up with the alertness of the mind for a prolonged period.
The incense is highly efficient in creating a peaceful ambiance at your home. All you will have to do is to burn a jasmine incense cone and savor the incredible health advantages associated with it.
9. Mixed Natural Backflow Incense Cones
If you are looking to reap the benefits of all these above-mentioned incense cones, then this blend is rightly made for you. This pack contains 200 cones in all your favorite fragrances like rose, Agarwood, green tea, jasmine, Asiatic wormwood,osmanthus, sandalwood, and lavender. With all the essential incense cones available in a single pack, you can choose according to your mood and preferences.
If you are not sure of which fragrance will work the best for you, it's best to go for this as it lets you try all of them within the same price bracket. Like all other backflow incense cones, all of these are naturally sourced and truly organic. Just light it and see the incredible flow of smog down after a hard day at work.Just breathe in and relax in the calming aura created by these incense cones.
The Bottom Line
Scents and fragrances are expected to trigger particular responses from the human nervous system. When the aroma is loaded with beneficial qualities, chances are that it will encourage relaxation, aid in good sleep, and improve sexual stamina. Moreover,there is an entire raft of religious and aesthetic reasons.
Now you can enjoy the peaceful ambiance in your home. All you will have to do is put the incense coneat the top of the burner and wait for a few seconds. Then you will see a pretty layer of smog flowing down like a waterfall and you can enjoy wonderful moments with your favorite natural aroma. The collection of unique, organic, and handmade backflow incense cones are all you need to create a meditative aura in the comfort of your own room.